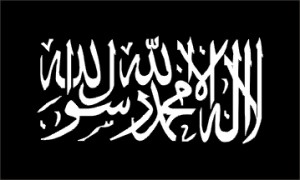 H/T: Jane, via email...
They just held an international meeting in Chicago, Obama's hometown.
Now it comes to my attention that Hizb ut-Tahir will be holding a meeting on July 31st in Mississauga, Ontario.
And the insane thing is that the meeting will be held at a
government-managed
community center
, the
Mississauga Valley Community Center
.
Read about it here
. Read it all. Efforts are underway already to alert government authorities.
As you can see from the link, this supremacist, hate group is extremely dangerous and cannot, must not, be tolerated. Even Muslims have condemned them as "unacceptable".
The Islamic supremacist Hizb ut-Tahrir (HT) Canadian event is publicized on the Hizb ut-Tahrir web site as being sponsored by "Hizb ut-Tahrir Canada" as part of HT's "2009 Khilafah Campaign," which included the July 19, 2009 HT event in the Chicago Oak Lawn, IL suburb. HT has advertised this event to be held at the Canadian govt-managed facility in Mississauga for: "Friday, July 31st, 6.30PM to 8.30PM, Frank Bean Lounge — Mississauga Valley Community Center, 1275 Mississauga Valley Blvd, L5A 3R8." The HT Canada event has also been promoted by a Toronto, Canada website called "TorontoMuslims.com". (R.E.A.L. contacted this Toronto Muslim website to ask why they were promoting such a supremacist organization's event, and received no reply.)

The Hizb ut-Tahrir web site promoting the July 31 event in Canada also promotes a pamphlet (page 62) that supports killing those individuals who leave Islam as guilty of "treason and a political attack on the Khilafah."