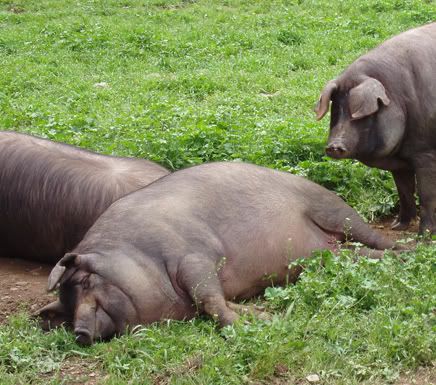 CBC bigwigs: Eating so much of our money and producing nothing but crap.

Story
here
.

ht:
Bourque Newswatch
"Client has guaranteed 6 bottles but would like 2 additional bottles on reserve,"



(...)



"Please be sure not to mention the champagne toast to anyone!!!"





Documents also show a penchant for posh surroundings: A day-long meeting at Toronto's St. Andrew's Club and Conference Centre cost $3,599 for 38 people; a day-long meeting for 18 at the city's luxury Hotel Le Germain was $1,554; dinner for 28 at the private members-only The Spoke Club in Toronto came to $2,002; and a meeting for six Radio-Canada employees at Montreal's swanky boutique hotel Place D'Armes, a four-minute drive from Radio-Canada's headquarters, cost $950.22.





(...)





"That organization has a culture of excess at the executive level and they shouldn't be surprised when parliamentarians and taxpayers want automatically to say no when they come back cap-in-hand asking for more money."



Well, they

have

been coming back for more.
Well, guess what, poopheaded-"progressive"-propaganda-pushing piggies?
No more slop for you!