The Pakistani and North American-located Jamaat ul Fuqra terrorist training organization of Sheikh Mubarik Gilani, as seen here, attired one moment in normal Sheikh clothing and another moment in military and religious gear, a la Osama Bin Laden and Ayman Al-Zawahiri, definitely exists.

A defector from the Fuqra after nine very disappointing years with them, "Fuqra Hater", has a new post proving that the Sheikh lies about the existence of the Fuqra and that his denials of wrongdoing on the part of the organization are totally unbelievable.

FH begins thusly:

BELOW IS A LIST OF RELIGIOUS DUTIES THAT " HAD " TO BE DONE TO PROVE THEMSELVES TO THE SHEIKH. THE PHOTO ABOVE IS FROM A VIDEO CALLED "SOLDIERS OF ALLAAH", WHICH THE SHEIKH TALKS ABOUT JIHAD.

I QUOTE THE SHEIKH FROM HIS RECENT 14 PAGE BLURB TO CP.
"There is no benefit for American Muslims to destroy their own country or
civilization and to clash with their Christian brethren."
HE IS RIGHT, TO BAD THEY DONT FOLLOW THRU WITH IT.


FH then provides a listing of the criminal and terrorist activities the Fuqra-ers have been found to have engaged in, proving that Sheikh Gilani is a liar.

His post is here.

Now let's have another look at one of Gilani's pictures, comparing him to Bin Laden:



The resemblance is striking!
And don't forget about BL's second-in-command, Ayman Al-Zawahiri, who today likely operationally commands Al Qaeda:
So... did y'all get the picture? See the similarities, in appearance and in deed?
And, what the hell... while I'm at it, I'll post another photo of a bearded monster just like these lovely, flamboyant old boys above: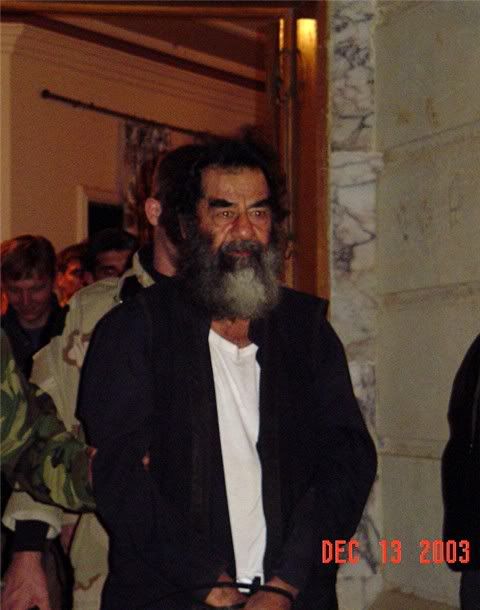 Let that be a warning to the Sheikh, to UBL and to AAZ, as well as all like them.